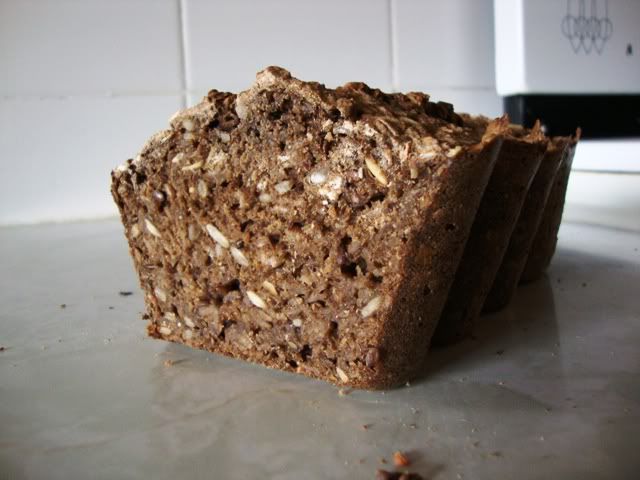 I've become interested in making bread lately, and have been dabbling with yeast-free breads for the last couple of weeks. I made an Irish soda bread, which was frankly awful. Tonight I made a loaf of rye bread from a mix I bought in the IKEA marketplace.
This was an interesting thing to make. The mix comes in a large container which looks like a milk carton. Basically, you add water, shake like crazy, and pour it into a loaf pan. It didn't rise much, and then it's baked for an hour.
I don't think I'll make it again because it's awkward to get out of the carton. It is very heavy, dense & thick – no kidding, it feels like a brick. But it was delicious warm with a little butter! We'll be using it this week with soups and such.
But, the plan is to give a yeast bread a try. This week I'm going to try out the
basic recipe
from the Hillbilly Housewife. Wish me luck! I'll let you know how it goes.